Spring 2023 Retreat #4 (Confidence Retreat)
18apr(apr 18)9:00 am22(apr 22)5:00 pmSpring 2023 Retreat #4 (Confidence Retreat)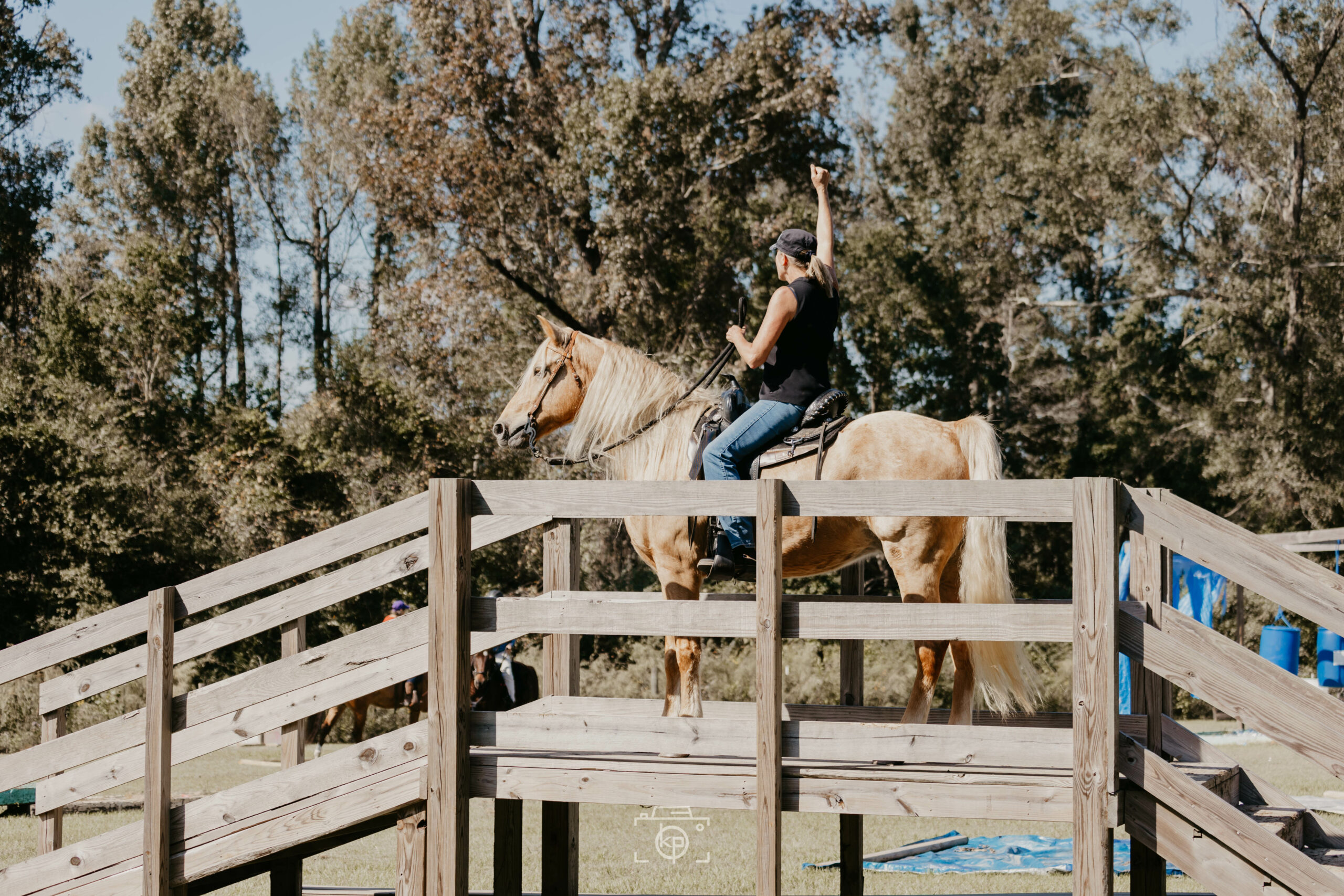 Event Details

Have you been on the fence about taking a vacation for yourself? Or have you ever wondered what that vacation could look like for yourself AND your horse? You don't have to look any further for that fun, educational, and once-in-a-lifetime experience than Horse Haven Ranch in Poplarville, Mississippi, home of the Gascon family, Gascon Horsemanship, and their National Champion Paso Finos.

Michael Gascon, head trainer and owner of Gascon Horsemanship, and his family have spent the last decade opening their ranch to horsemen and women from around the world for their 5-day, 6-night, all-inclusive horsey vacations known as Gascon Horsemanship Retreats.

What started as just a 4-room "Western Hotel" has expanded into a Western Hotel, Cowboy Quarters, Cabins, Living Quarter Hook-ups, and new for 2023, their additional Auditor Housing which has increased their occupancy availability to 25 rooms/hook-ups. All accommodations are decorated with the Gascon's history, show record, and tack collection from their winning Paso Fino legacy.

The top-notch horse facilities that you'll get to utilize in addition to the accommodations include covered and outdoor round pens, arenas, extreme obstacle course, and 1,000 acres of trails. Each retreat is also divided by riding/ability level, confidence level, and even gaited-specific retreats.

ALL EXPERIENCE LEVELS WELCOME

Whether you're a first-time horse owner or an advanced horse trainer, you'll feel right at home at one of our all-inclusive horse retreats. You can ride one of our amazing Paso Finos, Quarter Horses, or bring your own horse!

From general horsemanship and trail riding to retreats focused on confidence, colt starting, or advanced riding, you'll have the opportunity to relax as much as you want and to learn as much as you want.

Possible Horse Retreat Topics And Education Opportunities May Include, But Are Not Limited To:
Groundwork & Horsemanship Sessions
Obstacles
Horse Soccer
Trick Training
Driving
Jousting
Trail Rides
Trick Riding/Roman Riding
Mounted Shooting
Liberty
Reining
Roping
Horse Tag
And So Much More!
WHAT'S INCLUDED IN A RETREAT?
Enjoy our picturesque ranch nestled in the gently rolling hills of beautiful Southern Mississippi. You can ride our world-famous Paso Finos or bring your own horse to enjoy and learn on.
5 Days And 6 Nights Of Lodging
Stay In Our Peaceful Cabins, Cowboy Quarters, Or Beautiful Western-Style Hotel
Hookups For RVs, Campers, And LQ Trailers
Stabling And Stall Care Of Any Horse Or Horses You Bring
Amazing Home-Cooked Meals Each Day
Entertainment And Fun (Everyone Knows We Can Throw A Party!)
Horsemanship Education With Michael Gascon (The Horse Guru)
Education On Safety And How To Read Horses
WHAT ARE THE DIFFERENCES IN THE RETREAT TYPES?
Confidence Retreats – Walk / Trot / Optional Cantering In Games / Recovering Confidence
Intermediate Retreats – Walk / Trot / Some Cantering
*Advanced Boot Camp Retreats – Walk / Trot / Canter / More Advanced Work*
*Must have attended a past retreat or been through our Horse Help Course program
Gaited Retreats – Additional Classes Focusing On Gait Work/Correction/Refinement
The Horse Guru-Michael Gascon is a 5th-generation world-renowned horse trainer who is taking the equine industry by storm! He's known for training the untrainable, riding the unridable, and doing the impossible with horses all around the world as well as being a Champion Colt Starter. Michael's desire to make a difference in the equine industry and to become the best all-around horse trainer in the world has challenged him to advance his skills and specialties to be applied to any breed. From a pony to a Percheron and anything in between, there's no problem too big or too small, The Horse Guru can handle them all! Not only do his horse clients vary by breed and discipline, but his owner clientele varies by country, riding ability, discipline, and ultimate equine goal for their four-legged partners. He is also an equine viral video sensation and has over 400 MILLION views on his social media videos of his Paso Finos!!!
You can find him on his website at www.gasconhorsemanship.com or on social media to learn more about his programs: horse training, clinics, expos, retreats, training academy, digital membership and course products, tack & merchandise, home-raised horses for sale, and real-estate.
Visit Our F.A.Q.: https://gasconhorsemanship.com/retreats/
There will be NO PERSONAL PHOTOGRAPHY OR VIDEOGRAPHY ALLOWED!
If you have ANY questions at all, please contact us at info@gasconhorsemanship.com. We would be happy to answer them for you!
We DO NOT OFFER REFUNDS on any of our services (Clinics, Retreats, Private Retreats, or the Academy/Internship/Volunteer Programs), however we will allow you to reschedule dates for Retreats, Private Retreats, or the Academy/Internship/Volunteer Programs if given a 30 DAYS NOTICE prior to the event date. This allows us to have time to fill that available spot or date. 
Reviews From Past Retreaters:
"In all my adult life I've wanted to learn to ride without popping up and down in my saddle. I finally settled for posting (not very Western or comfortable). In TWO DAYS, under MG instruction, I developed an appropriate seat. My horse and I crossed obstacles, swam in a pond and overcame a spook with a move which would've previously left me on the ground.
My horses improved and I feel I deserve to ride them."
"I had an amazing time at the retreat. The property was perfect for a get away. Secluded yet easy to get to. The rooms (beds) were comfortable, the food was absolutely delicious (Ms. Cindi should publish a cookbook!). Watching Michael start a few horses in person was remarkable. It never got old to watch him. My biggest takeaway from my experience was confidence. Having my horse in 30 days of training followed by spending the retreat with him gave us a boost that I cannot fully describe. While the horses that are provided for retreaters without their own are wonderful, I can't imagine having this experience without my own. Applying Michael's methodologies while receiving encouragement and on-the-spot correction was invaluable. Playing soccer on my "chicken" horse is something I'll never forget! Whether with your own horse or not, it's impossible to finish the retreat without having new confidence and horsemanship skills or, at the very least, having had a relaxing yet exciting time!"
"The retreat not only met but exceeded all my expectations. Michael family and staff were so friendly and accommodating, eager to attempt to meet every request. Watching Micheal with his colt starting and getting the fundamentals of : horse psychology, safety and exercises to control movement of the horse and correct common problems has quickly advanced my horsemanship and confidence. Where else can you find this diverse knowledge and especially resources to cover so many disciplines and let you interact and ride so many types of horses! The schedule was structured but flexible so The group could ask questions and focus on areas we were interested in. Most importantly we were able to apply what we learned by such fun activities as: trail rides, obstacle course and my favorite horse soccer! End your day swaying on a hammock with a gentle breeze listening to the frogs and horses in the background. The food was outstanding and there was plenty of it. Michael, family and staff you all should be very proud of the work you are doing and the positive impact you are making in the lives of people and horses. I had a blast! Thank you."
more
Time

18 (Tuesday) 9:00 am - 22 (Saturday) 5:00 pm
Location

Horse Haven

270 H Burge Road
Organizer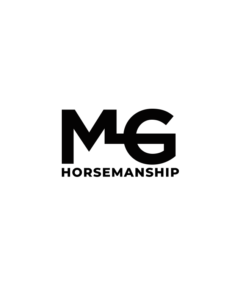 gasconhorsemanship@gmail.com
270 H Burge Road, Poplarville, MS 39470
Choose Your Tickets
Select which room you would like for your retreat accommodations. You can then add additional Participants, Auditors, and/or Horses to your room reservation below. *PLEASE NOTE*: Auditor Housing &/Or Add-On Additional Auditors DO NOT Include Using Or Bringing A Horse.
Tickets are not available for sale any more for this event!